Subscribe to Orchard Barn's mailing list

and receive all the latest offers on courses, volunteer tips and highlights and my BLOGS about the project ....

AND you'll be entered for a competition to win a one day course at Orchard Barn.



Get lucky.

Choose from the Natural Building Experience, A Day in the Woods, Deadwood Screens, Wattle and Daub, Intro to using Lime, Clay Selfies, Greenwood in Building, Off-grid Compost Toilets ...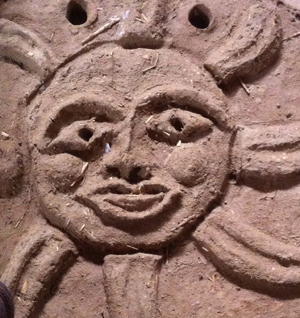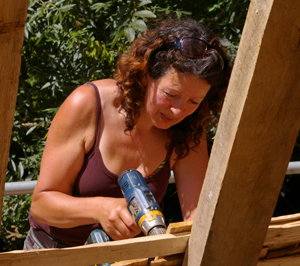 Welcome to my Blogs

With decades of community building, living a natural lifestyle, rural crafts, self-sufficiency and restoration behind me I've finally started writing.

Big thanks to everyone who has nudged, cajoled, guided, inspired and finally shovelled me into the 21st century.



Sarah Partridge

Natural Builder, Teacher, Co-founder and Centre Manager of Orchard Barn Consultancy

20th September 2019 News from another Roof
25th August 2019 My Love Affair with Earth
7th June 2019 A Word to the Ys
20th April 2019 Joists or Jowls?
29th March 2019 NFS (Normal for Sarah)
16th February 2019 Getting Plastered
9th February 2019 Baking with the Elements
7th November 2018 Tired but Happy
14th October 2018 Shedding my Leaves
4th October 2018 The Chimney Crook
29th September 2018 Boudicca's Bright Fire
24th September 2018 Preparing for Winter
15th September 2018 Writing on the Roof
1st September 2018 My Working Holiday!
22nd August 2018 Tribe
8th August 2018 Lammas Sculpture
5th August 2018 Tiny Houses Orchard Barn Style
30th July 2018 Single Use (building) Materials
23rd July 2018 Contributions Welcome (compost toilet talk)
21st July 2018 Beauty in Decay
9th July 2018 That Lightbulb Moment
4th July 2018 Adventures in Ellie
27th June 2018 Spruce up your Sprockets
26th June 2018 Fingerprints in Time
24th June 2018 Making Hay whilst the Sun Shines
23rd June 2018 Repairing the Past
20th June 2018 Digging the Dirt
11th June 2018 Necessity is the Mother of Invention
9th June 2018 Through the Mill