Learn the basics of spoon carving at Orchard Barn.

On this course you will learn how to shape locally-sourced green wood with traditional tools such as an axe, carving knife, spoon knife and drawknife, to make beautiful and functionals spoons and spatulas in the Swedish style.

Tutor Will Wall studied spoon carving with Swedish master carver Willie Sundqvist and has been making spoons for more than 25 years.
Dates: 20th July 2019

Timing: 9.30-4.00

Places available: 6

.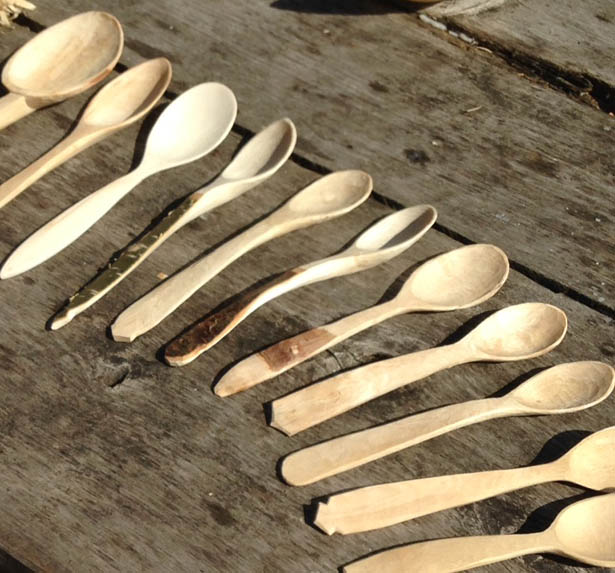 'I had the most wonderful day. You should see me still beaming as I think of it. Spending a day outdoors, sitting on and working with wood in completely natural surroundings accompanied by birdsong was an absolute tonic. ... My thanks to Will, our warm-hearted tutor, who allowed us to take the creative lead, but gave a helping hand whenever it was wanted or needed.'

MR 11.3.18