OBee CIC are delighed that planning permission has been passed to reinstate this 1580 Suffolk Long House. Originally framed in Tudor times, these ancient timbers have spend too many decades hiding in the bramble patch adjacent to Orchard Barn.

To the right is an artist's impression by Jo Pepper. It is based on a historical building survey undertaken in 2007 by building historian Leigh Alston.




1.6.19 OBee CIC are delighted to announce that £9,900 of HLF funding is enabling 29 days of Free training in Medieval style Timber Framing.

This 'once-in-a-lifetime' project is reinstating the timber frame using a 'like for like' approach.

Original timbers will be repaired and re-used wherever possible, and local trees are being sourced to use for the rest of the timber frame.

9.10.20 OBee CIC is very grateful for further funding to enable the restart of this project following lockdown this year. £14,700 will provide free training for volunteers and the wider community throughout the winter.

19.10.20 Work on Bay 3 has begun with the cutting of this curved brace (video on Facebook).


Develop your knowledge, skills and abilities.

Open air site, small group size ... lots of social distancing. Get involved with the reinstatement of this important Suffolk building.


To express your interest in getting involved in funded training please email sarah.orchardbarn@gmail.com

How many people can say they've had a hand in rebuilding a Tudor timber frame?

---
Looking for that special birthday or retirement present? Vouchers for courses are available.

---
More about the history of the area by Roger Heard and Claire Jones
Facebook page

A Miscellany of Findings compiled by Roger Heard and Claire Jones
Part two of their finds is here
Part three is here

Watch latest You Tube video (28.3.2018)

Want us to keep you posted?






Constructions students from West Suffolk College learn how to use traditional hand tools to convert this log into a curved brace for the Long House.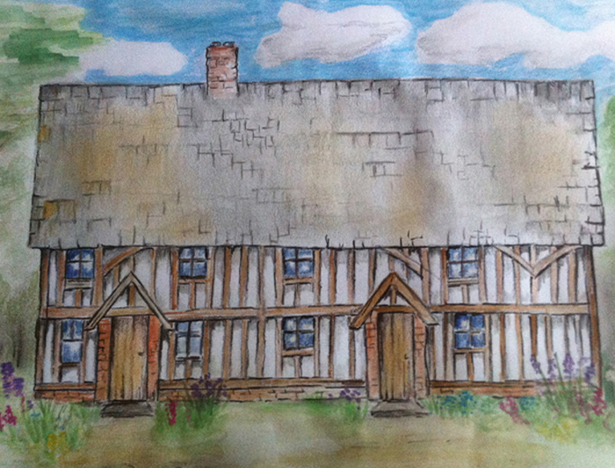 Artist's impression by Jo Pepper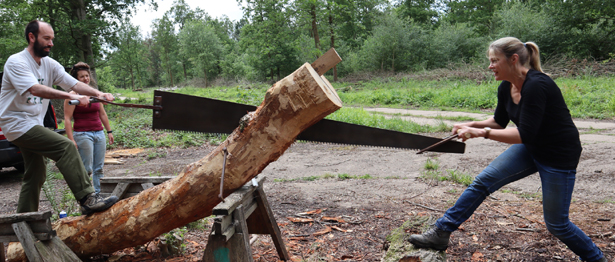 As part of their HLF funded Medieval style timber framing training James and Sarah learn how to use this old saw to hand convert curved brace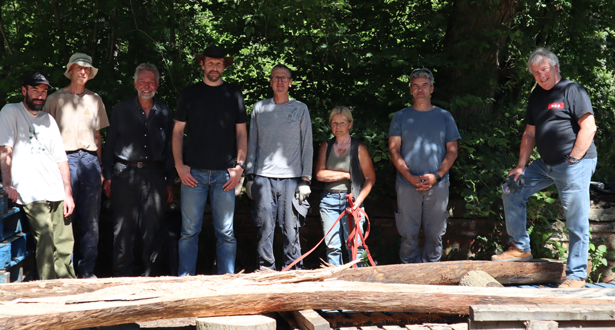 Some of the HLF funded trainees who had just completed the hand conversion of this cranked tie beam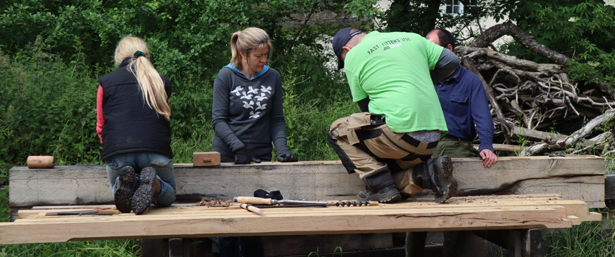 We're rebuilding community as well as keeping traditional skills alive