For those with the intention of using lime plaster in their own properties, or of working with it professionally. Appropriate for beginners, or those transferring from modern construction industry

Tailored to participants' needs; bring your project along as a case study and you can learn which plaster technique/ finish is appropriate for your situation, & how to achieve it.


Comprising theory; demonstrations, & hands on sessions of the basic trowelled finish, and covering:

Choosing an appropriate plaster finish for the situation - how the wall surface functions.

Creating your own materials/ choosing between ready-made plaster mixes

Interior plaster & exterior render finishes.


Suitable further coatings ie lime wash, eco paints, when they can be applied, immediate tending requirements & future maintenance.

Practise application techniques for achieving different surface finishes on different backing coats/substrates, and matching/ patching into existing finishes.




BEFORE BOOKING this course

please contact
the trainer Gemma Sayers on 07408 957 545 or
gemma.orchardbarn@gmail.com
Date: Thursday 29th and Friday 30th April 2021
Timing: 9.00-4/5.00
Trainer: Gemma Sayers Lime Plasterer and Heritage Buildings Director at Orchard Barn
No of places available: 2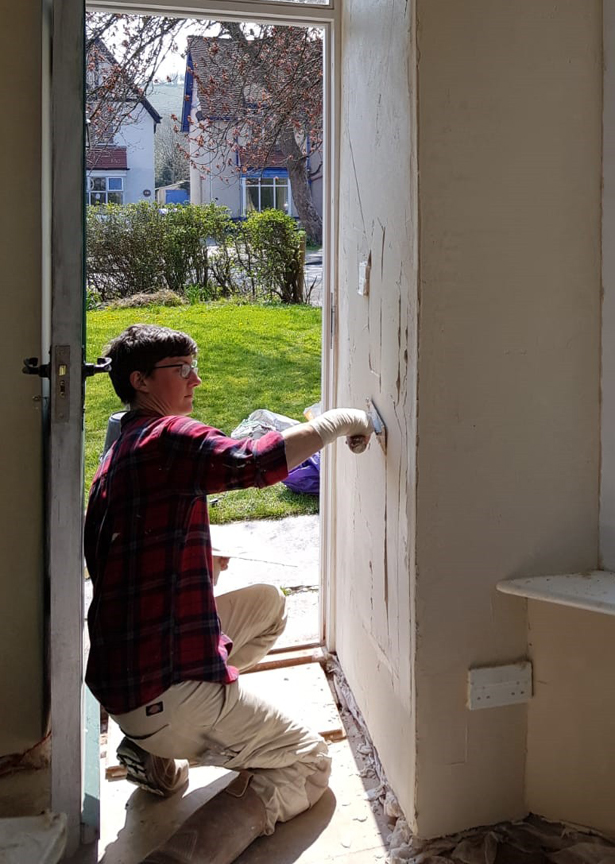 Gemma applying lime plaster